About Sandra Gustafson
Bio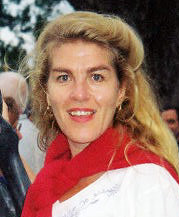 Since 1982, I have engaged myself in studying and working with many conventional and complementary health care modalities, in order to support clients in attaining optimal wellness.
In my Registered Nursing career, I worked mostly in emergency and intensive care medicine, supporting people's health in times of crisis and in need of acute medical intervention.
I have a strong interest in preventative and natural health care, supporting clients who seek to enhance the quality of their health. I see my role as an educator and a facilitator, supporting clients in empowering themselves to stay well and counseling clients in choosing the best healthcare options available to them.
I am a strong advocate for encouraging clients to focus on eating fresh, organic and unprocessed food, exercising regularly and maintaining a positive attitude as an antidote to the stressful situations we may find ourselves in.
Training
2013 Master of Health Science degree - University of New England, Australia
2008 Bachelor of Nursing Science - James Cook University, Australia
2001 Women's Health Studies Certificate – Sonoma State University, California
1992 Diploma in Natural Therapies - Cairns College of Natural Therapies, Australia
1992 Diploma of Bowen Therapy - Bowen Therapy Academy of Australia
1984 Diploma of Registered Nursing - Grey's Hospital, South Africa