Welcome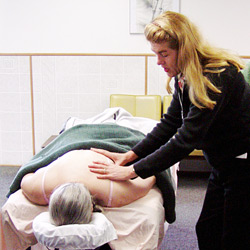 Welcome to my website and thank you for taking the time to view the services that I can offer you.
I am a California Licenced Registered Nurse, Holistic Health Consultant, Bowenwork Practitioner and Bowenwork Instructor, currently practicing in Santa Rosa, CA. For 13 years, I worked alongside Dr Sidney Kurn, an integrative medical neurologist, seeing clients with many different health issues, particularly chronic degenerative neurological conditions such as chronic pain and fibromyalgia. Since Dr. Kurn's retirement, I still work at Farmacopia, in an integrative medical practice with colleagues who are naturopathic doctors, acupuncturists, herbalists and clinical nutritionists.
My aim is to facilitate clients in helping them to recover from health problems through diet and lifestyle changes and nurturing their bodies with a wholistic healing approach. I use a wide variety of herbal medicines, clinical nutrition, homoeopathy and Bowenwork.
Appointments can be made via email or phone. Click here for consultation info.
I also teach Bowenwork to people of many professional backgrounds, including nurses, physical therapists, occupational therapists, doctors, chiropractors, massage therapists and other bodywork practitioners. I travel all over the United States to hold classes. For more information on upcoming classes, please go to www.bowenwork.com.